Refinishing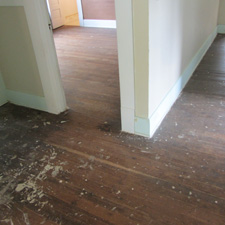 Although we specialize in all aspects of hardwood flooring, refinishing and restoration of neglected and damaged floors to their former glory is something we take particular pride in.
We utilize the industries most advanced floor sander. The "Hummel" is considered the Cadillac of floor sanders.
We also specialize in the application of authentic no-wax Swedish finishes. Other finishes are available upon request. Please refer to suppliers to learn more about your finish choices.
Nothing else can transform the look of a home like refinished hardwood floors.